Equine Assisted
Psychotherapy (EAP)

Equine Assisted Learning
(EAL)

Corporate Training and
Development

Professional Education

Horsemanship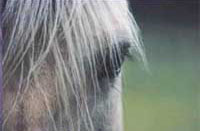 ".. and I whispered to the horse; Trust no man whose eyes you do not see yourself reflected as an equal."
Don Vincenzo Giobbe
circa 1700
Individuals • Couples • Families • Groups
Experiential activities with our horses help clients of all ages to improve their self-esteem, build confidence, social skills, communication skills, relationships and personal awareness.
These activities help people learn to establish reasonable boundaries, earn respect and improve communications!
Therapy teams at Reins of Change specialize in the treatment of eating disorders, ADHD, anxiety, behavior disorders, chemical dependency, depression, grief, self-injury, PTSD
and other mental health or relationship issues.
Reins of Change works with hospitals, residential treatment programs and private practice groups to develop and provide private EAP programs.